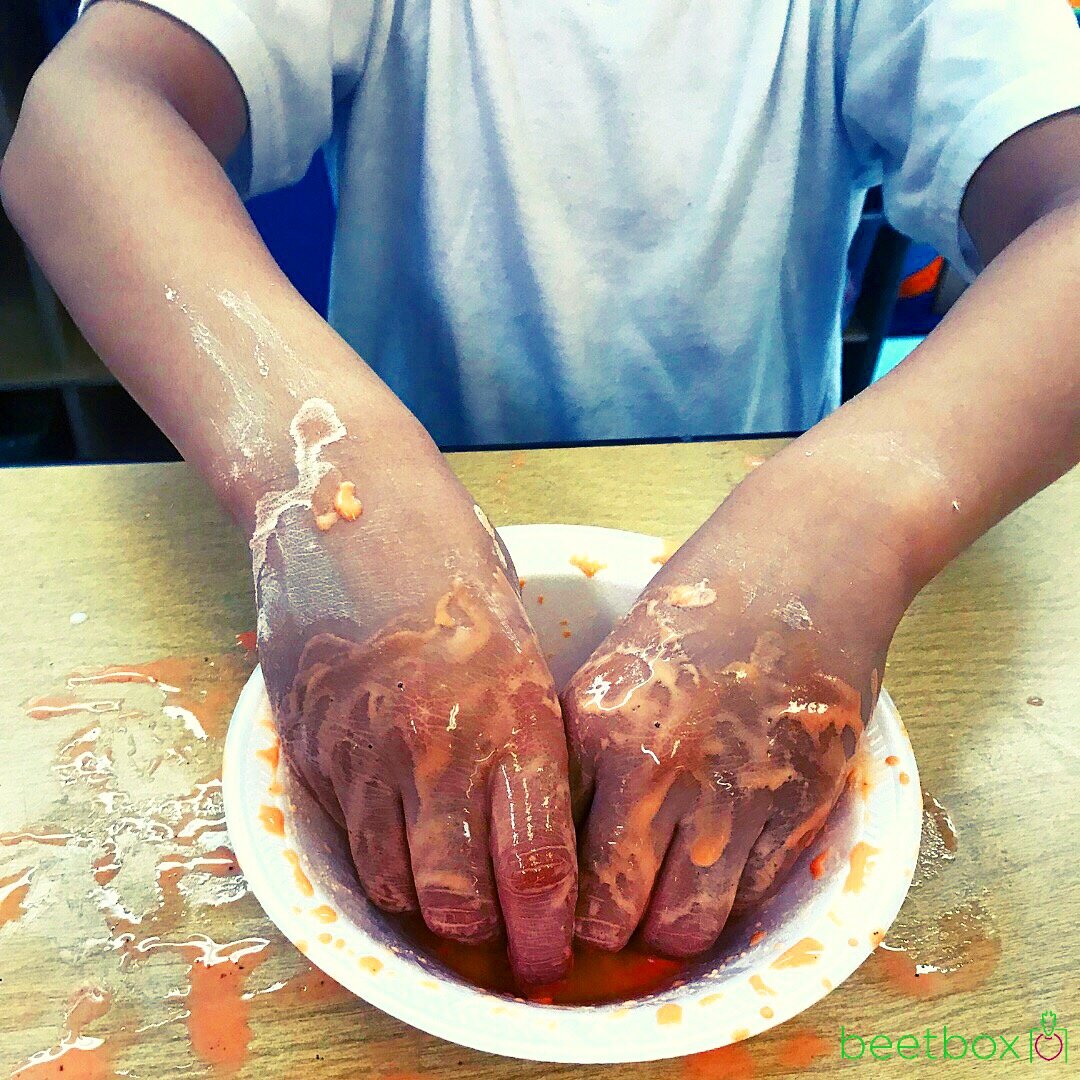 Wonderschool
Beetbox is excited to be working alongside Wonderschool's mission of making it easy for educators to ensure high quality education for all. Set your school apart with innovative, impactful, STEAM based learning kits featuring fresh, natural materials, and a seed to table curriculum.
Receive savings of over $60 dollars! We help save you time and money by sending you fully detailed lesson plans, over 20 hands-on activities, and ALL materials needed, for your whole class!
This learning kit includes our fully detailed, STEAM based lesson plans and curriculum that follow the seed to table journey of food. Your kit will come with everything you need for science experiments, art projects, cooking, planting, growing, and more. Suitable for ages 2-6.
Included:
Fully detailed print lesson plans and curriculum guide with pictures

15-20 hands-on activities

"Betsy the Beet" children's story and literacy components

Project materials for every activity (water drops, soil, pots, test tubes, flashlights, etc

Dry cooking materials (spices, corn starts, baking soda, etc.)

Classroom reading list

Learning Extensions (including songs, dramatic play, science experiments, art projects and much more).

Outlined key for Common Core Mathematical and ELA Standards, Next Generation Science Standards, CDC National Health Education Standards, and Head Start Early Learning Outcomes to help boost school readiness
Standards Covered:
STEAM (Science, Tech, Engineering, Art, Math)

Fine and gross motor

Language and literacy
Health, wellness, and nutrition

Social and emotional development

General cognition

Physical

Approaches to learning
sale